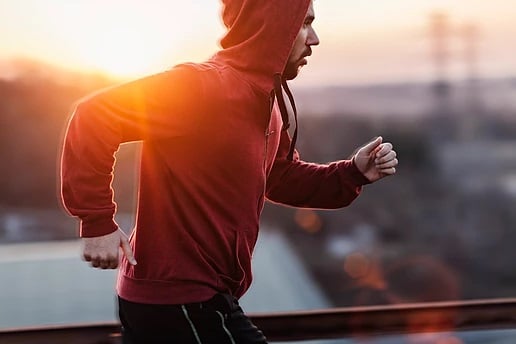 Regular Exercise Prevents Chronic Muscle Pain
We all know exercise is good for you, but it's nice to have some good quality scientific evidence to prove it! The fact that people who exercise regularly are less likely to experience chronic pain is commonly observed in practice everyday, and by patients first-hand. It is not too far fetched to suggest that exercise keeps our musculoskeletal system strong, and therefore less likely to hurt ourselves, but a recent study has looked into the proposed mechanisms as to how exercise prevents pain, from a neurological perspective.
Without going into too much detail, it is commonly believed that exercise produces its chronic pain-prevention benefits by activating what is known as the central opioid receptors in the nervous system, and this is a key factor in reducing pain sensation.
In brief, the researchers did a study on mice whereby they were given access to a running wheel prior to induction of chronic muscle hyperalgesia (pain), and compared them to a group of mice without the running wheels. They closely measured and compared the neurochemistry of both groups and found that the wheel running produced analgesia (pain-relief) via central pain inhibitory mechanisms.
If you are keen to get stuck into the full science of it, there full research article can be found here.
What does this mean for us in everyday life?
If you are suffering from chronic pain, it is likely that regular exercise will assist in conjunction with your existing treatment. Exercise doesn't have to be super-high intensity either – brisk walking is good start! The key is finding exercise that is conducive with any existing injuries of musculoskeletal conditions you may have. It is recommended to consult with your usual health practitioner who can advise you on exercise that is appropriate to you.
References:
Brito, R.G., Rasmussen, L.A., Sluka, K.A., 2017. Regular physical activity prevents development of chronic muscle pain through modulation of supraspinal opioid and serotonergic mechanisms. PAIN Reports 2, e618. doi:10.1097/PR9.0000000000000618
https://journals.lww.com/painrpts/fulltext/2017/10000/Regular_physical_activity_prevents_development_of.7.aspx